Hi! My name is Jeremy Rech, and I am an Animator, designer & video editor.
I am also an amateur gardener, hot sauce maker, Concert-goer, baseball stadium traveler, kayaker and curling enthusiast. And my cat Jerri lets me live in her house for the small price of keeping her food bowl generously filled at all times.
​​​​​​​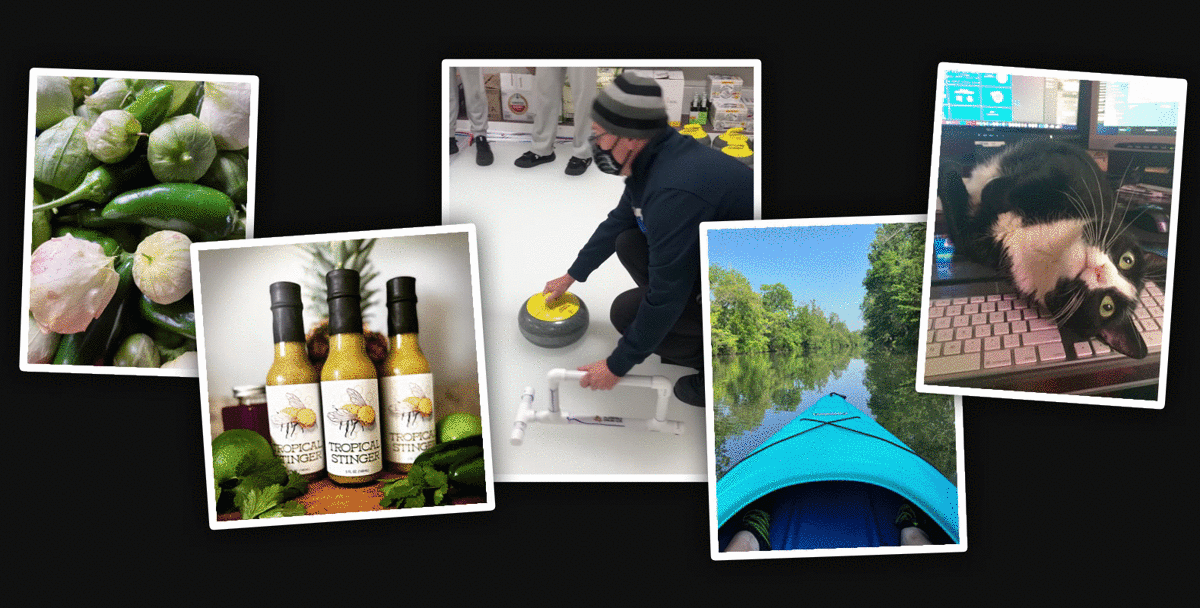 My journey in the arts began at a very young age. I have been interested in creating things all of my life. I was a hands on kid, getting into everything from charcoal drawings, watercolor & acrylic painting, sculpting with clay, drawing cartoons and sketching all of the backyard animals.

In college, I continued with my fine arts education with the intent to transition into the more digitally focused profession of graphic design. I translated my art skills from paper to the computer and began my career as a print designer; doing everything including book covers, brochures, logos, and print ads.

From there, I moved into the interactive/digital design space; helping to create websites, iPad apps and HTML emails. As an interactive designer, I also started to dabble in motion graphics, learning After Effects and animation. Continuing my motion design journey, I also dove into the world of character animation and video editing. I now consider myself an all-around Swiss-army knife type with a passion for motion design and video production. I love working on a variety of projects and have a passion for collaborating with other creative folks.
Experience: